Two weekends left before the MS150, so I needed some miles, but once again didn't fancy either of the organised rides this weekend. Kevin was tied up with his band and unavailable, so it was another lone wolf ride for young Andrew.
I just got a new camera (Nikon Coolpix via Woot) and wanted to try and get some shots of the birds I see every ride, usually as we whiz by in a pace line. Riding solo meant that I could stop and snap away if I felt like it.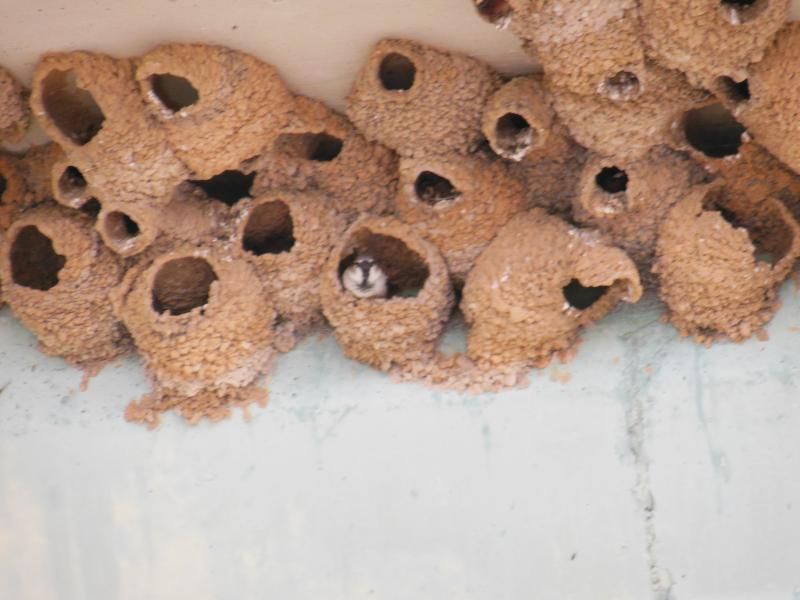 swallows
Off to Zube then, on a clear morning with the wind off the Gulf already picking up. As I was getting ready, a woman pulled up and introduced herself as a fellow mule (I was in the natty pink and black shirt). Carol (for it was she) invited me to ride with her and some friends, so off we went.
I pretty quickly worked out that this gang was going faster than I planned! Fortunately they weren't riding the standard route, giving me an excuse to pull off and drop the pace back to a more comfortable level. I was also able to stop under a bridge and take a few shots of swallow nests (every bridge out here is lined with them).
Back at it with a good wind pushing me along. I made good time but didn't see too much of an avian nature until I turned on Field Store, where two scissor-tailed flycatchers were just taking off from a fence line as I passed. I would have stopped but I was cooking along with a tail wind and they were outta there anyway.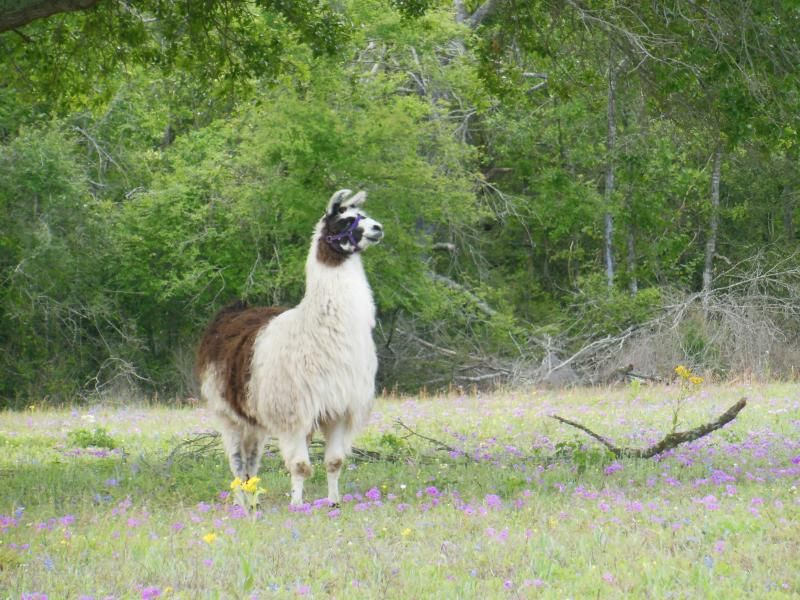 The turnaround point arrived too soon and I was grinding away, trying to keep the pace up into the teeth of the wind. The run down Laneview always has something to see and today was no exception. This chap was a perfect excuse for a breather.
A bit further on, I was treated to a spectacular display of no fewer than 5 scissor-tailed flycatchers, apparently in a mating ritual or courtship display. Amazing to see, impossible to capture on film. They eventually settled down together on a power line. Gorgeous birds.
That moment of excitement lasted until the gas station where I made the usual stop for water and to strain the spuds. Off again, this time full into the wind for a few miles down 359 until the turn west that takes you back to Hempstead (this was the 50 mile route). I was rolling along with the cross wind and saw another rider going east who looked familiar. I realised it was Tom, Kevin's friend and MS riding partner, with his son. We stopped and chatted for a bit, both surprised at the coincidence. Tom had planned to ride the Gran Fondo (today's big ride) but the traffic getting in had been too bad so he made up his own route.
Back at it and I made the turn north into Hempstead. Lots of fun here, with a good tail wind and a smooth road. Once in turn I turned east and rode through the unlovely main drag of the Waller County seat. The east side of town has a couple of decent rollers to keep you busy, before settling into the slog along Business 290.
I jumped across the rail road and onto the Old Houston Highway, a two-lane blacktop that runs parallel to Business 290 but has much less traffic. The wind was blowing hard but across me and the tree cover knocked it down a bit.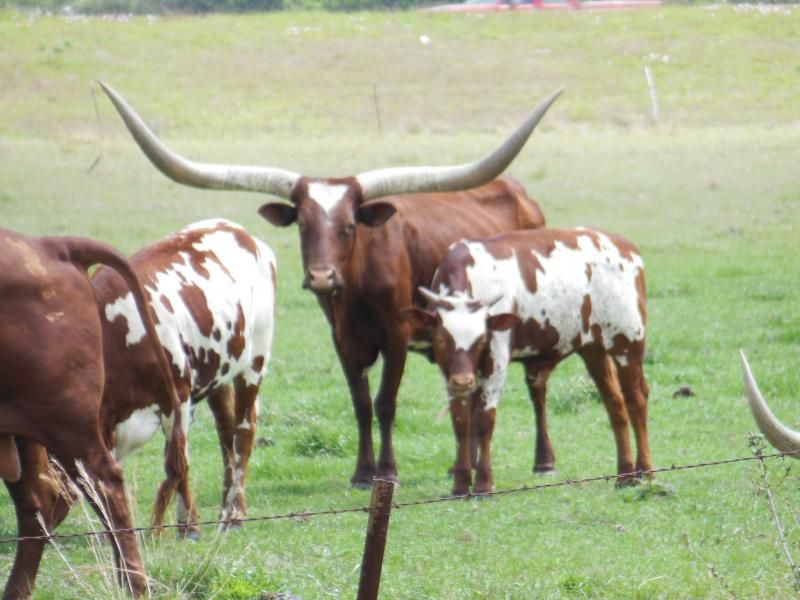 Just after Prairie View I spotted Tom and John on Business 290 and joined them. They had parked in Waller and were heading in, so I rode with them for the last few miles they had. Tom is a great guy, I really enjoyed chatting with him.
On my own again for the final stretch and I opened up a bit. Back in Hockley I saw these fine fellows and couldn't resist a shot.